Current Offers :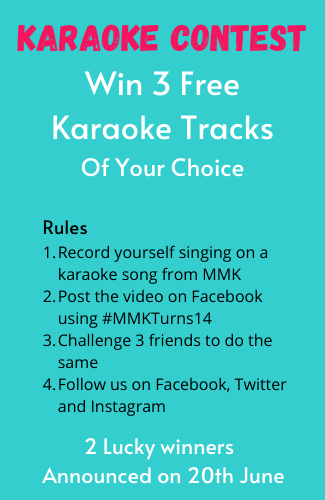 Follow Us:- Facebook Twitter Instagram Pinterest
Terms & Conditions :-
1. 30% off on Customized Hindi And Regional Karaoke.
2.Karaoke Contest - Win 3 free karaoke tracks of your choice.
3.This offer not available on any Custom Choice karaoke tracks, Karaoke Track Alteration.
4.Replacement would not be provided for products purchased during the offer period.
5.Any Video karaoke ordered will be delivered within 7-10 working days.